Have You Tried Our Specialist Foreclosure Vacancy Cleanup Service?
Time is money, so the benefits of quickly turning real estate-owned (REO)/foreclosed or rental return properties into clean, safe, and attractive homes for market cannot be overstated. Backed by nearly 10 years of home restoration experience, ATI is committed to making your REO, foreclosed, or rental vacancy to-do list a thing of the past. Imagine making a single phone call to have your property cleaned, fixed, and ready for occupancy in only two days. ATI is ready and willing to do that for you with our foreclosure cleanup services.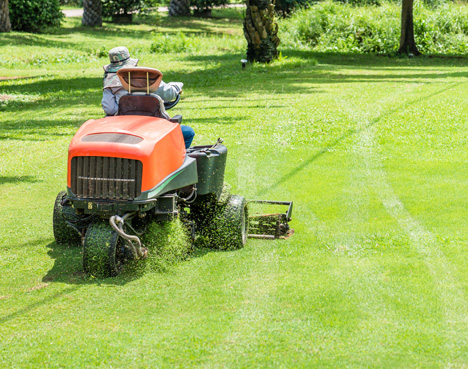 Additional Services:
►Plumbing Winterization and Board-ups
►HVAC Tune-Up Service and Repair
►Air Duct and Dryer Vent Cleaning
►Wood Flooring Sanding and Refinishing
►Smoke and CO Detector Installation
►Attic Cleaning
►Heating Oil Tank Removal
►Plumbing and Appliance Repair
►Interior Wall Patching, Finishing, and Painting
►Fixture and Light Electrical Wiring Repair
►Deck, Driveway, and Siding Power Washing
►Window and Door Repair
►Locksmith Work
►Pool/Fish Pond Cleanouts and Draining
►Abandoned Vehicle Removal/Towing
Range of Services to Transform Properties
Our experienced, full-house rehab team works with REALTORS®, banks, and landlords to quickly bring devastated homes up to par. In addition to police-assisted initial entry, intruder's eviction, and property surveys, our services include, but are not limited to:
Exterior Trash-Out:
►Edging
►Raking
►Lawn Mowing
►Shrub Trimming
►Gutter Cleaning
►Low-Hanging Tree Branch (Up to 3" in Diameter) Cutting, Removal, and Hauling Off
Interior Cleanout:
►Thorough Cleaning of Bathrooms, Kitchen Counters, Cabinets and Appliances, Doors and Windows, Fireplaces, Ceiling and Wall Fixtures, Laundry Rooms, Closets, and Living Areas
►Carpet Vacuuming
►Hard Floor Mopping
►Full-House Deodorizing
►Garage Junk/Debris Clearing and Sweeping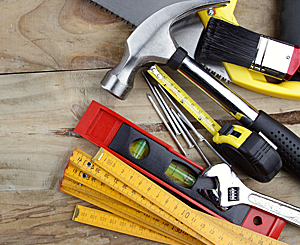 Fast and Affordable Foreclosure Vacancy Cleanup
Let ATI inspect, clean, and maintain your recent rental return, evicted, or REO/foreclosed home in a single operation. It's a simple, fast, and cost-effective approach and a hassle-free resource that you can always count on, let put our foreclosure cleaning secrets to work in your favor.
Banks have already accepted capital investments under the US Treasury Department's Enterprise Resource Planning (ERP), which announced commitments totaling $161.3 billion out of $250 billion allocated. It means fresh money for loans. Foreclosure Vacancy Cleanup helps you save money.
So foreclosed or not, struggling to sell a run-down home makes no sense when all it takes to get it fixed is a single phone call to ATI. Contact us today to take advantage of our property cleanup services. The price cleaning foreclosed homes will improve your take on the deal.
The Top 5 Mistakes a Foreclosure Vacancy Cleanup Can Prevent!
The 1st mistake that sellers tend to make when moving out of a home is not getting it cleaned thoroughly.
What sellers underestimate is the amount of time it's going to take to do the move and how tired they're going to be not leaving enough time for a proper Foreclosure Vacancy Cleanup.
So I highly recommend when you're moving out of a home that you consider having a professional clean the home. Foreclosure Vacancy Cleanup is going to save you a lot of time and a lot of effort and stress and it's gonna make your house look the best it can.
The 2nd big mistake that sellers make is not doing repairs.
So if you're going to have an empty vacant house every little detail is going to show. Any little crack in a wall, any little chip or scratch is going to really show up.
So after you've taken all those pictures off the wall fill in those holes, touch up the paint, go around and check your lights to make sure they're all working and that light bulbs have been replaced and the ceiling fans and appliances are working properly and that the plumbing fixtures are working properly.
Because these are things that buyers are going to be looking at as they're checking out your home.
The 3rd mistake that sellers make is turning off the utilities.
So it might be tempting to turn off the utilities or raise that temperature in the home in the summer up to 90 degrees to save a few dollars but you don't want to do that for a variety of reasons.
Number one with the buyers you want them to be comfortable in the home as they're going through the home.
So even if you're thinking "I'll just turn off the gas" you need to keep that on because they're going to be testing that out at least during the inspection. So keep all those utilities on.
The 4th big mistake that sellers make is not setting up a routine maintenance for the home.
Your grass in your yard might look great when you've left but a couple weeks later it may be out of control with weeds and tall grass so you're gonna want to set up lawn maintenance for your home and if you have a pool you're going to want to do the same thing.
You might even consider having a Foreclosure Vacancy Cleanup service come in once in a while to make sure everything is shipshape.
The 5th one, and this is a big one that people forget or don't even think about, is making sure your home is properly insured.
You're going to want to call your insurance provider before you leave and let them know that you're going to be selling your home and that it will be vacant.
You want to make sure that your insurer can still have a policy for a vacant home.
There are some companies that won't do that and some that will, so get this covered before you leave so that you don't have any issues with the insurance.
If you're going to be a leaving a home vacant you might want to talk to your neighbors and have a few extra eyes on property.
Also often times you can talk to law enforcement and they'll do drive-bys by the home while it's vacant.
You may also consider getting timers for your lights and even security system for the home.
Nowadays there's all kinds of things that you can get for a very low price even if you don't have the monitoring for the home, including cameras.
Finally if you have the ability to do so you may want to consider leaving some of the furniture behind in the home or even doing a little bit of staging when the home is vacant. Again every little detail and every little defect is going to show up even more.
By having furniture in the home it's going to help the buyers get a feel for the home and understand the uses of each room.
So now I want to know what tips do you have for selling a vacant home and what are some of the biggest mistakes that you see sellers making and how Foreclosure Vacancy Cleanup can save you money.